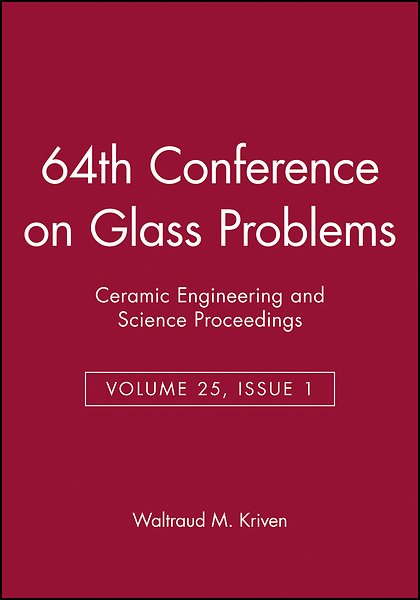 The contributed papers span numerous technical divisions within SEM. It is our hope that these topics will be of interest to the dynamic behavior of materials community as well as the traditional mechanics of materials community. The track organizers thank the authors, presenters, organizers and session chairs for their participation and contribution to this track.
Publications
The SEM support staff is also acknowledged for their devoted efforts in accommodating the large number of submissions this year. The opinions expressed herein are those of the individual authors and not necessarily those of the Society for Experimental Mechanics, Inc. Bethel, Connecticut Dr. Thomas Proulx. Nie, W. Chen, R. Prabhu, J. Caruthers, Purdue University; T. Weerasooriya, U. Army Research. Compression and Direct Tension 13 S. Weerasooriya, C. Liu, X. Guo, Beijing Institute of Technology; K. Xia, University of Toronto; F.
Lu, National University of Defense Technology.
Padamati, V. Chalivendra, A. Agrawal, P. Whittie, P. Moy, A. Schoch, J. Lenhart, T. Park, W. Chen, Purdue University. Kabir, W.
Cooper, Air Force Research Laboratory. Li, Central South University; K. Xia, S. Huang, University of Toronto. Lu, R. Chen, J. Qin, P. Zhao, L.
OARE - List of Books
Lan, S. Jing, National University of Defense and Technology. Qin, Y. Lin, F. Zhou, Beijing Institute of. Kumar, A. Shukla, University of Rhode Island. Huang, K.
Xia, F. Dai, University of Toronto. Mordasky, W. Song, H. Jin, B. Antoun, Sandia National Laboratories. Obstalecki, J. Chaussidon, P. Kurath, G. Seidt, T. Matrka, A. Gilat, G. Kim, N. Heckert, S. Leigh, H. Kobayashi, W. McDonough, R. Huang, Z. Dang and A. Selchert, R. Janssen and N. Zeschky, T. Hoefner, H. Dannheim, M. Scheffler, P. Greil, D. Loidl, S. Puchegger and H. Miyachi, G. Sakai, K. Shimanoe and N. Sakai, C. Nair, J. Nachlas, M.
Middlemas, C. Lewinsohn and S. West, F. Montgomery and T. Zemskova, J. Faas, C.
Glass-ceramics: Nature, properties and processing
Boyer, P. Park, J. Wen and I. Yamaoka, Y. Harada, T.
BibTeX support
Fujii, S. Otani and T. Streitwieser, N. Popovska, H. Gerhard and G.
AES E-Library.
Ajuda do Web of Science;
Absolute erotic, absolute grotesque : the living, dead, and undead in Japan's imperialism, 1895-1945.
Ceramic Engineering and Science Proceedings, Issue 1, Volume 39.
Dynys and A. Gadkaree, T. Tao and W.
64th Conference on Glass Problems: Ceramic Engineering and Science Proceedings, Volume 25, Issue 1
64th Conference on Glass Problems: Ceramic Engineering and Science Proceedings, Volume 25, Issue 1
64th Conference on Glass Problems: Ceramic Engineering and Science Proceedings, Volume 25, Issue 1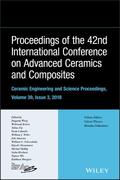 64th Conference on Glass Problems: Ceramic Engineering and Science Proceedings, Volume 25, Issue 1
64th Conference on Glass Problems: Ceramic Engineering and Science Proceedings, Volume 25, Issue 1
64th Conference on Glass Problems: Ceramic Engineering and Science Proceedings, Volume 25, Issue 1
64th Conference on Glass Problems: Ceramic Engineering and Science Proceedings, Volume 25, Issue 1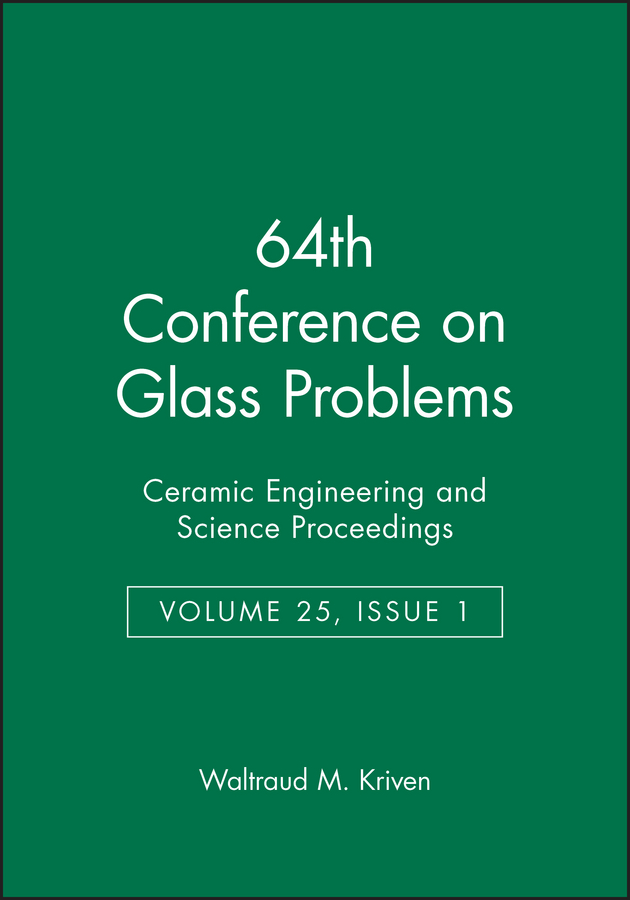 64th Conference on Glass Problems: Ceramic Engineering and Science Proceedings, Volume 25, Issue 1
---
Copyright 2019 - All Right Reserved
---